Cherwell Property UAE: Your Ultimate Destination for Dubai Real Estate
Are you looking to invest in the dynamic Dubai real estate market? Cherwell Property UAE is your trusted partner in finding the perfect property. With our expert property finders in Dubai, we ensure a seamless buying experience. Discover exceptional real estate opportunities tailored to your needs and preferences.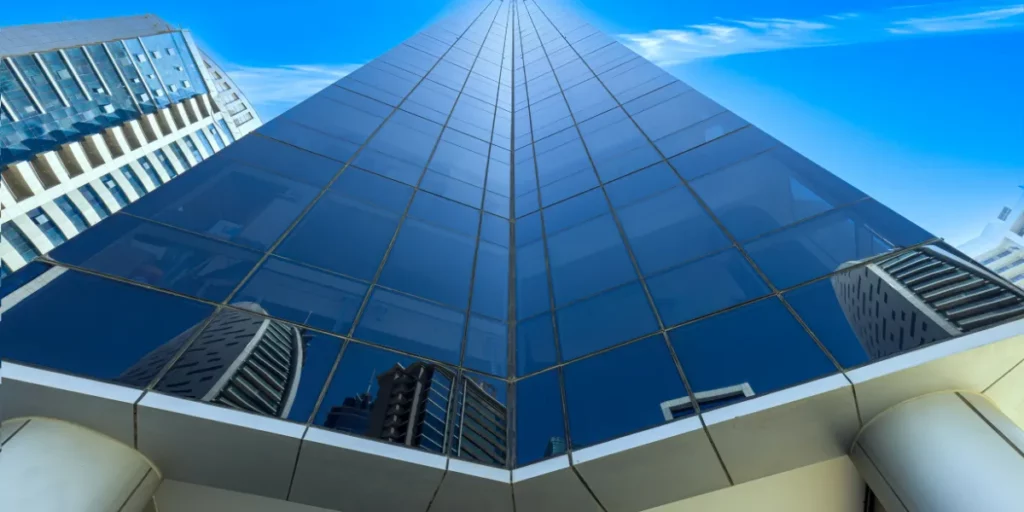 Why Choose Cherwell Property UAE?
At Cherwell Property UAE, we pride ourselves on being the go-to property finders Dubai. Our unmatched expertise and dedication set us apart from the rest. Here's why you should choose us:
Extensive Knowledge of Dubai Real Estate Market
With years of experience, we have an in-depth understanding of the Dubai property market. Our team keeps a close eye on the latest trends and developments, providing you with valuable insights to make informed decisions.
Personalized Property Search
We recognize that each client's requirements are unique. Our property finders take the time to understand your preferences and budget, curating a list of properties that match your criteria.
Seamless Buying Process
Buying property in Dubai can be overwhelming, especially for first-time buyers. Cherwell Property UAE simplifies the process, guiding you through every step, from property selection to the final purchase.
Vast Property Portfolio
Our extensive portfolio showcases a diverse range of properties in Dubai. Whether you seek a luxurious apartment or a spacious villa, we have the perfect options for you.
Your Gateway to Dubai Real Estate
Dubai's real estate market offers endless possibilities, but finding the right property can be challenging. Cherwell Property UAE serves as your gateway to the best real estate opportunities in the city.
Exploring Dubai's Thriving Neighborhoods
Dubai boasts an array of vibrant neighborhoods, each offering a unique lifestyle and investment potential. We delve into some of the most sought-after areas for property investment:
Downtown Dubai: Where Luxury Meets Convenience
Downtown Dubai stands as a symbol of opulence, featuring iconic landmarks like the Burj Khalifa and Dubai Mall. Invest in luxury apartments with stunning views of the city's skyline.
Dubai Marina: The Epitome of Waterfront Living
Embrace the charm of waterfront living in Dubai Marina. This bustling district offers a plethora of waterfront apartments and leisure options.
Palm Jumeirah: An Island Paradise
Experience luxury living on the man-made wonder, Palm Jumeirah. Invest in exclusive beachfront villas and enjoy a lavish lifestyle.
Navigating the Dubai Property Market
The Dubai property market presents exciting opportunities, but without the right guidance, it can be daunting. Cherwell Property UAE's property finders simplify your property search and buying journey.
The Role of Property Finders in Dubai
Property finders play a crucial role in Dubai's real estate market. They act as intermediaries between buyers and sellers, helping clients find their dream property and negotiate the best deals.
How Property Finders Work?
When you engage Cherwell Property UAE's services, our property finders begin by understanding your requirements, including budget, location preferences, and property type. They then tap into their vast network and database to shortlist suitable properties.
Advantages of Using Property Finders
Access to Hidden Gems: Property finders have access to off-market properties that you may not find through regular channels.
Time-Saving: Searching for properties can be time-consuming. Property finders streamline the process by presenting you with pre-screened options.
Expert Negotiation: With their knowledge of the market, property finders negotiate on your behalf to secure the best price.
Guidance and Support: Throughout the buying process, property finders offer guidance and support, ensuring a smooth experience.
Buy Property in Dubai with Confidence
Investing in Dubai's real estate market is a promising venture, but it requires careful consideration. With Cherwell Property UAE, you can buy property in Dubai with confidence.
Legal Considerations for Foreign Buyers
As a foreign buyer, it's crucial to understand the legalities and regulations surrounding property ownership in Dubai. Our team ensures that your purchase complies with all the necessary legal requirements.
Financing Options
You require financing for your property purchase, our experts can assist you in exploring suitable financing options and connecting you with reputable lenders.
Post-Purchase Services
Our support doesn't end with the purchase. Cherwell Property UAE provides post-purchase services, such as property management and leasing, to maximize your returns.
The Future of Dubai's Real Estate Market
Dubai's real estate market continues to evolve, offering promising opportunities for investors. Stay ahead of the curve with insights into the future of Dubai's property landscape.
Emerging Trends
From sustainable developments to technological advancements, we explore the emerging trends that will shape Dubai's real estate sector.
Forecast for Property Prices
Understanding the potential fluctuations in property prices helps investors make strategic decisions. Our analysis provides a forecast for property prices in Dubai.
Diversification in Property Types
Dubai's property market is diversifying to cater to varying demands. Explore the growing popularity of niche property types, such as co-living spaces and eco-friendly developments.
Cherwell Property UAE is your dedicated partner in navigating the Dubai real estate market. As the leading property finders in Dubai, we offer personalized assistance and an extensive portfolio of properties. Buy property in Dubai with confidence and seize exceptional investment opportunities. Reach out to us today and embark on your real estate journey with Cherwell Property UAE.