How To Tour Canada?
Canada is the second-largest country in the world, with a rich history and diverse cultural offerings. Canada has everything, from stunning natural landscapes to bustling metropolitan cities. However, planning a trip to Canada can be overwhelming, especially for first-time visitors. This article will discuss how to tour Canada, covering everything from obtaining a visa to finding the best attractions and accommodations.
Obtaining a Visa:
Before you can begin planning your trip to Canada, you will need to obtain a visa. The type of visa you will need will depend on the purpose of your visit. You will need a visitor visa if you are visiting Canada for tourism. To obtain a visitor visa, you will need to provide the following documents:
A valid passport
A letter of invitation from a Canadian citizen or permanent resident, if applicable
A completed application form
Proof of funds to support your stay in Canada
A copy of your travel itinerary
It is important to apply for your visa well before your planned travel dates, as processing times can vary depending on the time of year.
Choosing Your Destinations:
Canada is a vast country with many popular destinations to choose from. Some of the most popular tourist destinations include:
Banff National Park
Niagara Falls
Vancouver
Toronto
Montreal
Quebec City
When choosing your destinations, consider what activities you enjoy and what scenery you would like to see. For example, Banff National Park is a must-see destination if you enjoy hiking and outdoor activities. Quebec City is a great choice if you are interested in history and culture.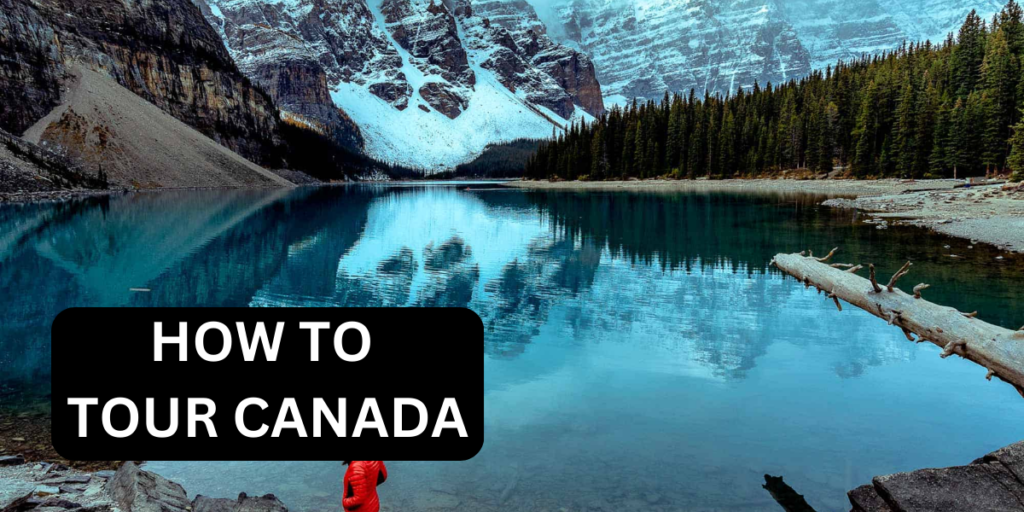 Transportation:
Canada is a large country, and getting around can be a challenge. However, there are several options available for travelers. The most popular method of transportation is by rental car. Renting a car allows you to explore at your own pace and see more of the country. However, if you prefer not to drive, options include buses, trains, and flights.
Accommodations:
Canada has various accommodations available, ranging from budget-friendly hostels to luxurious hotels. Some popular options include:
Hostels
Bed and breakfasts
Hotels
Vacation rentals
When choosing your accommodations, consider location, price, and amenities. For example, a hostel may be the best option if you are traveling on a budget. If you want a more luxurious experience, a hotel or vacation rental may be a better choice.
Activities:
Canada has a wide variety of activities available for travelers. Some popular options include:
Hiking and outdoor activities in Banff National Park
Sightseeing in Vancouver and Toronto
Exploring the history and culture of Quebec City and Montreal
Visiting Niagara Falls
Wildlife watching
When planning your activities, consider the time of year and weather conditions. For example, if you plan to visit Banff National Park in the winter, consider activities such as skiing or snowshoeing.
Canada is a wonderful destination for travelers, with a wide variety of attractions and activities. Following the tips outlined in this article ensures that your trip to Canada is a memorable and enjoyable experience. Remember to plan well in advance, choose your destinations and accommodations carefully, and take advantage of the many activities available in this beautiful country.