It might be challenging to relocate, especially if you're heading to a new city. Working with the top movers in Dubai will help you to successfully complete your move without experiencing any worry. However, with so many of them in the city, how can you choose the best one? You can find the best movers in Dubai with the help of these suggestions.
Research
Almost all moving companies are accessible online across several platforms. Entering search terms like "movers and packers near me" or "movers and packers Dubai" or any other location in the United Arab Emirates can help you find firms in your area. The companies advertise their existence online so that clients can locate them easily through web searches.
Start by researching the various moving firms in Dubai. You can do this by searching online or asking friends and family for recommendations. Look for companies who have a good reputation and consistently positive client reviews. Visit their website and social media sites for more information about their services.
Check your licences and insurance
Before hiring a moving company, confirm that it is authorised and covered by insurance. A company having a licence ensures that they are officially registered with the government and follow stringent regulations. In case of loss or damage while being transported, your valuables are insured. Ask for the company's insurance policy and licence number, and check the relevant government's qualifications.
Get Multiple Quotes
Generally speaking, getting quotations from multiple different movers is a smart idea. This will let you compare costs and services and make decisions. Give each company the same information, such as the number of rooms and items to be moved, in order to receive accurate quotes.
Check the services provided
Different moving companies offer different services. Some might only offer transportation, whilst others might additionally include packing, unpacking, and storage services. Examine the services each company provides and choose the one that most closely matches your requirements.
Review Experience
It is important to consider a moving company's level of experience. Choose a business that has been in business for a while and has a proven track record. Experienced movers offer the skills required to handle your belongings with care and ensure a straightforward moving process.
Take a trip to the corporate headquarters
By visiting the company's location, you can get a better idea of the professionalism and calibre of its services. It also provides an opportunity to clarify any ambiguities and pose queries. A reliable mover will be well-organized and have a physical address.
Obtain references
Obtain referrals from the moving company's past customers. Inquire about these customers' encounters with the company. From this, you may determine their dependability and professionalism.
Check for hidden costs
Some movers could impose extra fees for things like gasoline surcharges, stair surcharges, or lengthy hauls. Make sure you carefully seek a breakdown of all fees and keep an eye out for any hidden expenses. A reliable company will have an open pricing policy.
Check the Equipment Used
The tools used by the moving firm could affect how safely your belongings are transported. Select a moving firm that will use the appropriate trucks, dollies, and straps to transport your belongings safely.
Compare your moving expenses
As we've mentioned before, you should always compare the three quotations given by different moving companies. Once you've got the hang of it, it's time to discuss and compare your motion estimations.
Once the internal investigations are complete, review the estimates that each moving business provides. Doing this is the best way to ensure that your official invoice is as close as feasible to your budget.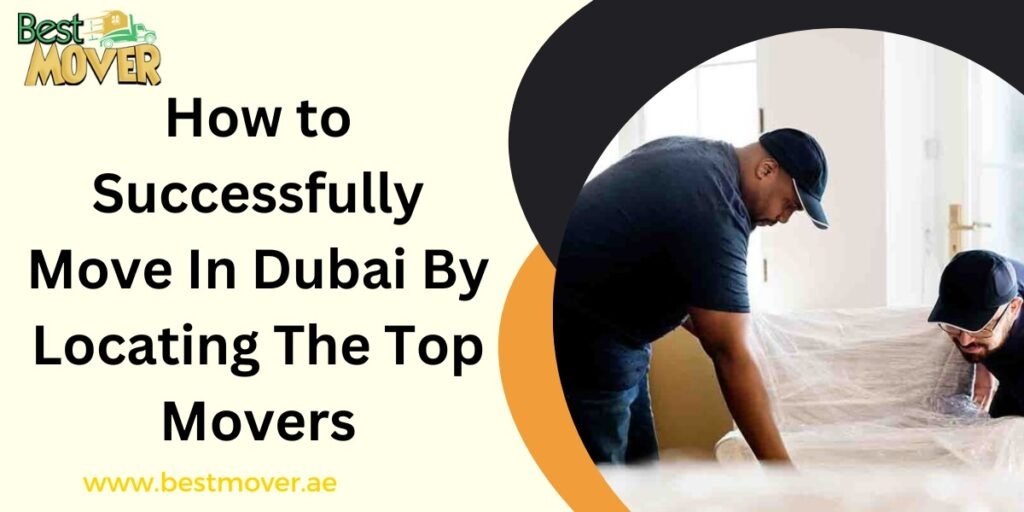 Read the contract thoroughly
Before you sign the contract, be sure you understand all of its terms and conditions. The contract should include information on the services provided, the price, and any additional fees. Talk to the moving firm about any concerns you may have before to signing the contract.
Establish Availability
Verify the moving company's availability before making a decision. Make sure they are capable of handling your belongings and available on the day of your move.
Request a price quote
Some Advice for Choosing Professional Movers and Packers in Dubai You may now seek service quotations from various Dubai moving companies, which is a fascinating development. Asking for quotations from up to three different movers is something we strongly suggest. If you wish to move forward, kindly invite them to your home so they can provide you with a more accurate moving quote.
Be meticulous and forthright with the moving firm when you permit them to visit your property. In this way, they will be able to see everything they need to pack for the move. In the end, choosing a company that you are happy with and that you trust is always a good choice.
Review client testimonials
Have you perused any local movers' customer reviews? If not, you can choose a dependable moving company in Dubai by using this strategy. Examine past and present consumer comments and reviews to discover more about the company.
Evaluating customer service
Customer service should be considered when choosing a moving company. A trustworthy company will have a quick-response customer service team that can address your concerns and inquiries.
For the sake of professionalism
Pick a competent moving company to handle your move. They should employ the proper equipment, keep a fleet of well-kept vehicles, and hire only trained individuals for their team.
Take Away
Consequently, after you have found the best moving company. Ask them for support in whatever way you like. They'll do their job properly and make sure you're at comfortable throughout the transfer. If you use the right moving and packing service, your relocation will go well. Here are some tips for choosing dependable packers and movers in Dubai. To guarantee a secure transfer, choose the best moving company with caution!