Why Is Sharjah The Cultural Capital Of UAE?

The United Arab Emirates is a country known for its modernity, with towering skyscrapers, luxurious malls, and world-class infrastructure. However, the country is also rich in culture and heritage, with each emirate's unique identity. One emirate that stands out for its cultural heritage is Sharjah, which is often referred to as the cultural capital of the UAE. In this article, we will explore why Sharjah is considered the cultural capital of the UAE.

The History of Sharjah's Cultural Heritage:

Sharjah has a rich cultural history that dates back to the 6th century when it was an important trading centre on the Arabian Peninsula. Sharjah played a significant role in the trade of pearls, spices, and textiles, which brought people from different parts of the world to the emirate. This exchange of ideas and cultures contributed to developing Sharjah's rich cultural heritage.

Sharjah's cultural heritage is also reflected in its architecture, with many historical buildings, forts, and museums dotting the emirate. These buildings testify to the emirate's history and provide a glimpse into its cultural heritage.

Sharjah's Role in Promoting Culture and Heritage:

Sharjah's commitment to promoting culture and heritage is evident in the efforts made by the emirate's government and institutions. Sharjah has several museums, art galleries, and cultural centres that showcase the emirate's rich cultural heritage.
One of the most notable institutions is the Sharjah Museum of Islamic Civilization, which promotes Islamic art and culture. The museum has an impressive collection of artefacts from around the Islamic world, including manuscripts, ceramics, and textiles.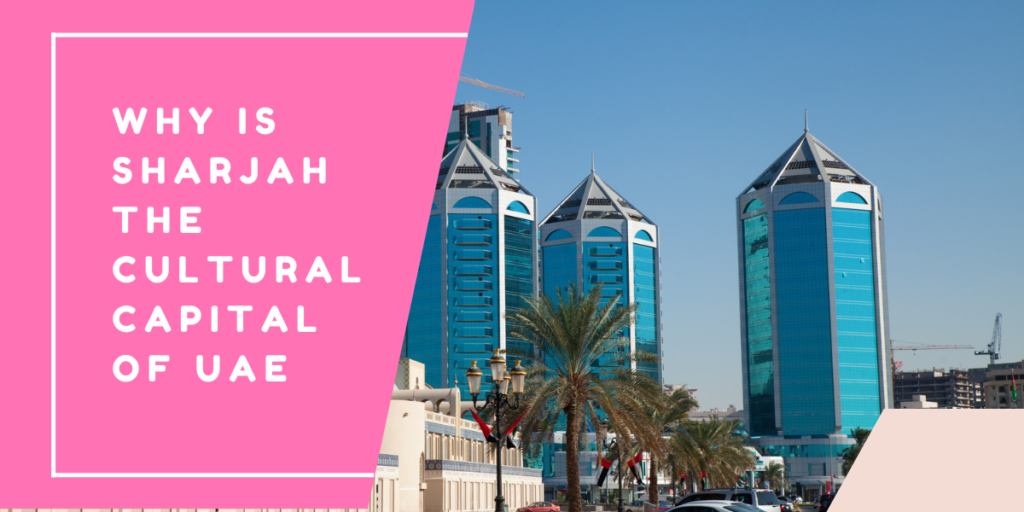 Sharjah is also home to the Sharjah Heritage Area, which is a UNESCO World Heritage site. The area includes several museums, including the Sharjah Heritage Museum, which showcases the emirate's traditional way of life, and the Sharjah Calligraphy Museum, which celebrates the art of calligraphy.
Sharjah's commitment to promoting culture and heritage is also evident in its annual cultural events. The emirate hosts several festivals and events throughout the year, including the Sharjah International Book Fair, the Sharjah Heritage Days, and the Islamic Arts Festival.

Conclusion:

In conclusion, Sharjah's rich cultural heritage and commitment to promoting culture and heritage make it the cultural capital of the UAE. The emirate's historical buildings, museums, and cultural centres glimpse its cultural past while its annual events celebrate its cultural present. Sharjah's dedication to preserving and promoting its cultural heritage is important for the emirate, the UAE, and the world.