What is Safari Tour: An Ultimate Guide:
When you hear the word "Safari," what comes to mind? Maybe wild animals, adventure, or a memorable vacation. However, there's more to Safari tours than what meets the eye. In this article, we'll explore the concept of Safari tours, what they entail, and how you can plan for one.
What is a Safari Tour?
A Safari Tour is a type of adventure that involves exploring the wilderness and observing wildlife. It typically occurs in natural habitats like national parks, game reserves, or conservation areas. Safari tours can be conducted on foot, on horseback, or in vehicles like jeeps and trucks. They usually range from a few hours to several days, depending on the destination and the itinerary.
The term "Safari" comes from the Swahili language, which means "journey" or "travel." Big-game hunters conducted the first Safari tours in the 19th century in Africa. However, as time passed, the focus shifted from hunting to observing wildlife and conservation. Today, Safari tours are a popular tourist activity in many countries, providing an opportunity to experience nature and learn about different cultures.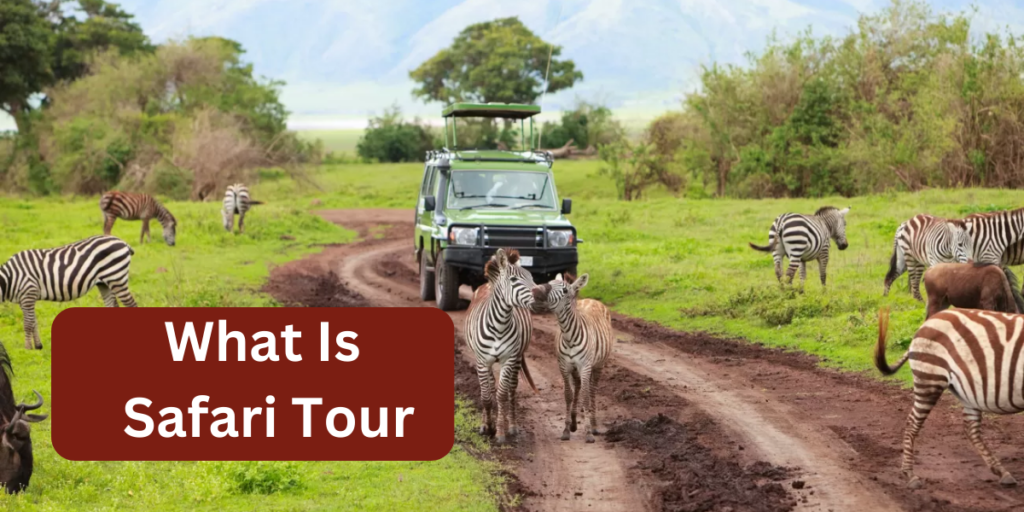 Types of Safari Tours:
Safari tours come in different forms, depending on the destination and the traveler's preferences. Here are some common types of Safari tours:
Wildlife Safari – This type of Safari tour is focused on observing and photographing wildlife in their natural habitats. It's a great way to see animals like lions, elephants, and giraffes up close.
Birdwatching Safari – If you're a bird enthusiast, this Safari tour is perfect for you. It involves exploring bird habitats to observe and identify different species of birds.
Photographic Safari – This tour is designed for photography enthusiasts who want to capture the beauty of nature and wildlife. It's an excellent opportunity to learn from professional photographers and improve your photography skills.
Cultural Safari – This Safari tour combines wildlife observation with cultural experiences. It provides an opportunity to interact with local communities and learn about their traditions, customs, and way of life.
Walking Safari – A walking Safari is an adventure on foot through the wilderness, providing a close encounter with nature. It's a unique way to experience the African bush's sights, smells, and sounds.
How to Plan for a Safari Tour?
Planning for a Safari tour requires careful consideration of several factors, such as the destination, time of year, budget, and activities. Here are some steps to help you plan for a Safari tour:
Choose your destination – There are several Safari destinations worldwide, including Africa, Asia, and South America. Research the destinations that interest you and consider factors like wildlife diversity, accessibility, and safety.
Decide on the time of year – The best time to go on a Safari tour varies depending on the destination and the activities you want to do. For example, the dry season is usually the best time for wildlife observation in East Africa, while the wet season is ideal for bird watching.
Set your budget – Safari tours can be expensive, so it's important to set a budget and stick to it. Consider factors like transportation, accommodation, activities, and meals.
Choose your Safari tour company – Several companies offer packages for different destinations and activities. Research the companies that operate in your chosen destination and compare their packages and prices.
Prepare for your Safari tour – Once you've booked your Safari tour, make sure you prepare adequately for the trip. This may include getting vaccinations, packing appropriate clothing and gear, and learning about the customs and culture of the destination.